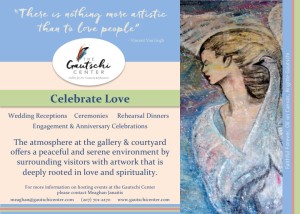 The Gautschi Center offers an environment that is a beautiful setting for an intimate gathering or event.  Guests will be surrounded by artwork that is deeply rooted in love and spirituality.  Located in the hub of the Rockland arts district, adjacent to the Farnsworth Art Museum, your event at the Gautschi Center will promise to be unique and memorable.
Since opening in September 2015, our gallery has assumed the aesthetic calm and aura from Brigitte's paintings.  Each painting has a deeply rooted meaning and is painted with heart and personal experience.  Whether it be Brigitte's  "FAITHFUL FOREVER", which depicts a meaningful love affair with symbols of fidelity and everlasting love or "THE SPIRITS AMONGST US" which depicts watchful and protective angels, the artwork provides feeling and sentiment which will surround guests with warmth and inspiration.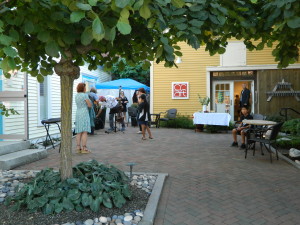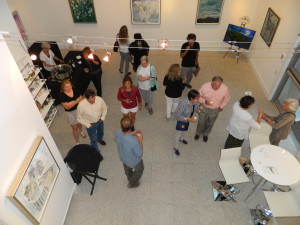 The Gautschi Center has partnered with Cafe Miranda to provide a unique and memorable setting for your gathering, whether it be a wedding, rehearsal dinner or anniversary celebration.
To maintain the integrity of the gallery, we have set policies and procedures for renting the facility.  All applicants must download the Facility Use and submit an application.  Please review carefully.
Gautschi Center Facility Use and Application
If you are interested in hosting an event at the Gautschi Center, please contact Meaghan Janaitis at meaghan@gautschicenter.com or by calling (207) 201-7720.