Ray Carbone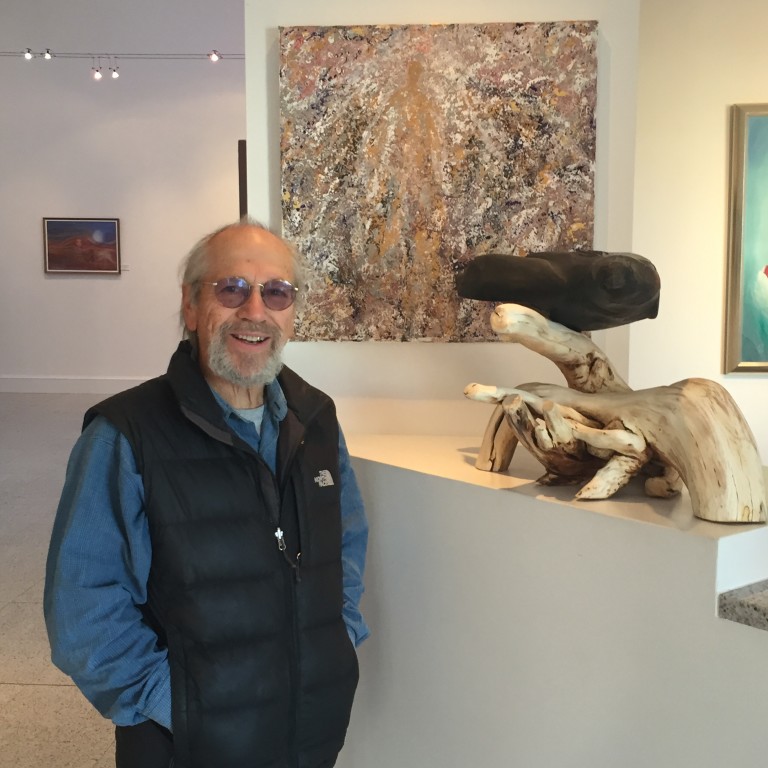 Ray Carbone is a Ray Carbone is noted Downeast Maine sculptor working in wood, stone, and bronze.  Ray is an award winning sculptor and woodworker from Millbridge, Maine.  Ray feels that his work continues to evolve and is influenced by his sense of place and the rich natural environment that surrounds him.  The depth and spirituality of his work compliments the environment at the Gallery.
Currently on display the Gallery is the RAVEN, a cast bronze sculpture set on a driftwood base.  This piece depicts the mystical spirit of the bird, who in many cultures is known to be the symbol of eternal life and the link between the heaven and earth.
Also on display is SHELTERING WING, a cast bronze sculpture depicting a nymph or sprite from the forest.
Also known for his intricate woodwork, the gallery also displays the beautiful FLIGHT OF THE TERNS.